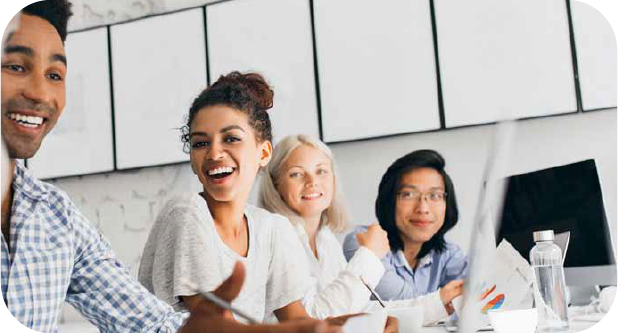 Emotional Intelligence helps us
get along with others.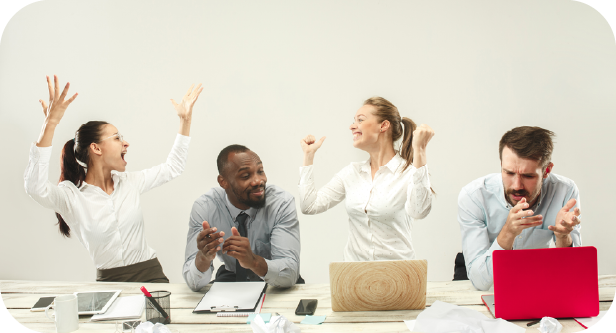 Overlooked emotions show up in unexpected and shocking ways.
Emotional Intelligence is about how we interpret what happens to us.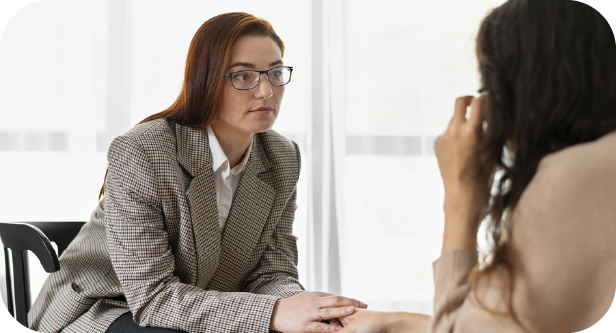 Addressing them & seeking solutions is the right step forward.
90% of the top performers are high in Emotional Intelligence
Having emotions is a part of being human. Strengthening emotional Intelligence is the gateway to organizational success. It promotes a sense of belonging and propels employees towards meaningful contributions. It determines whether employees are willing to adapt to the corporate culture. In other words, it defines dependability, performance, and loyalty.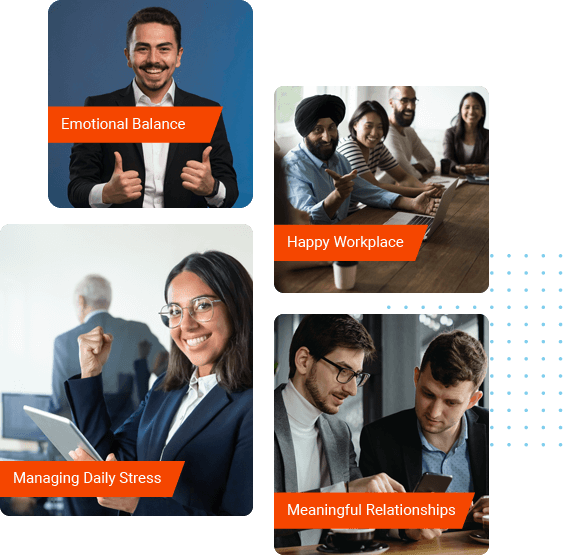 Microlearning one hour modules
Recommended sessions for workplace culture
Diversity, Equity & Inclusion (DE&I)
Accept diversity, practice equality and adopt inclusion to gain the trust
& loyalty of Gen Z
Read More
Empathy during reviews & layoffs
Master the right way to communicate & handle difficult conversations in difficult situations
Body Neutrality
Appreciate & Accept your body. Skinny or bulky, short or tall, be thankful that your body functions to support you.
Menstruation Mood
Discover simple practical ways to overcome the erratic surge of difficult emotions each month that are thoughtlessly put aside as hormonal fluctuations and a woman's physiology.
*The topics are customizable to corporate needs
Essential One Day workshop
Leading Successfully With Emotional Intelligence (EI)
EI is about being aware of your emotions. Understanding emotions is key to harnessing your strengths & overcoming your weaknesses.
Read More
EI is also about understanding how your emotions affect you and the people around you in both the personal and professional front.
The EI one-day workshop will help you manage your emotions, develop positive relationships and overcome obstacles to success. The course covers various tools and techniques to develop self-confidence & transform into a better YOU!
Advanced Two Day Workshop
Experience a breakthrough with Emotional Intelligence (EI)
EI helps understand emotions. It is crucial for a true leader to realize the impact of emotions on performance.
Read More
EI in the workplace is all about implementing intrapersonal skills, understanding different personalities & harnessing productivity through teamwork.
The myndwell two-day workshop is curated to help you to understand your leadership style, delegate tasks effectively and empower your team to accomplish shared goals. The program covers various techniques to manage your emotions with confidence and excel in your role as a Leader.
Want to cultivate an
Emotionally Intelligent workplace?
Psychological First Aid Room
The myndwell support desk
The myndwell Support Desk is an exclusive online Corporate program that enables employees to have
immediate access to mind wellbeing experts. The process guarantees utmost confidentiality and anonymity
to the employees and provides them a private platform to voice their troubles & set right any emotional
disturbance that may be affecting them at home or work.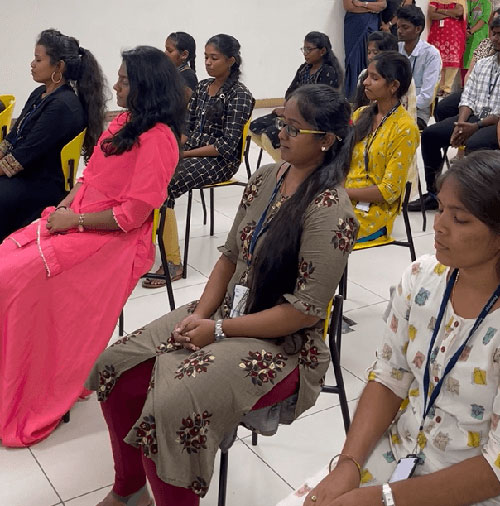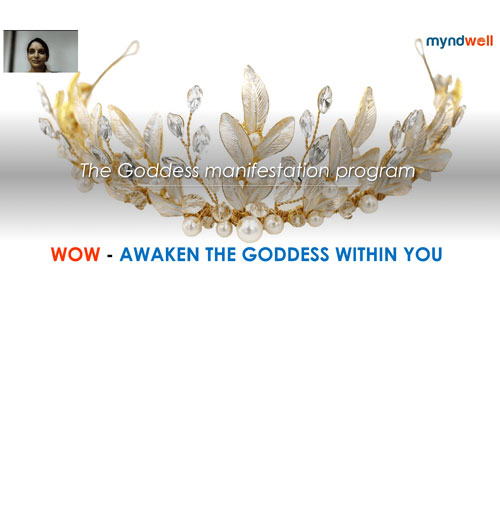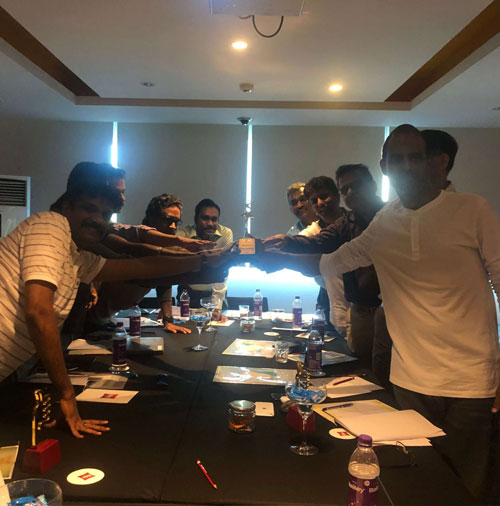 Emotional Intelligence for Leaders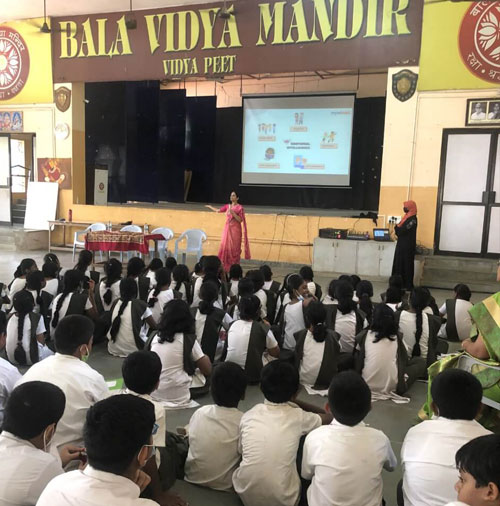 Emotional Intelligence for Schools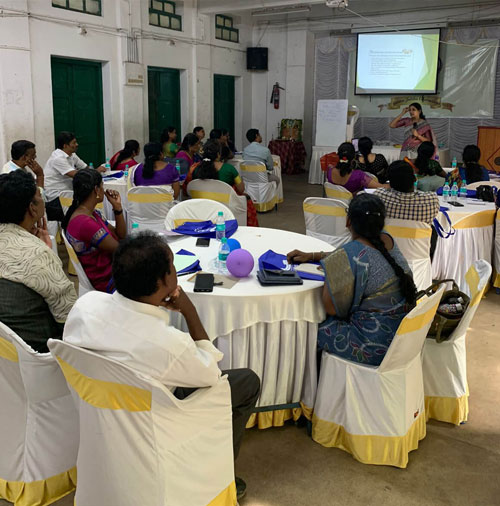 Emotional Intelligence for Teachers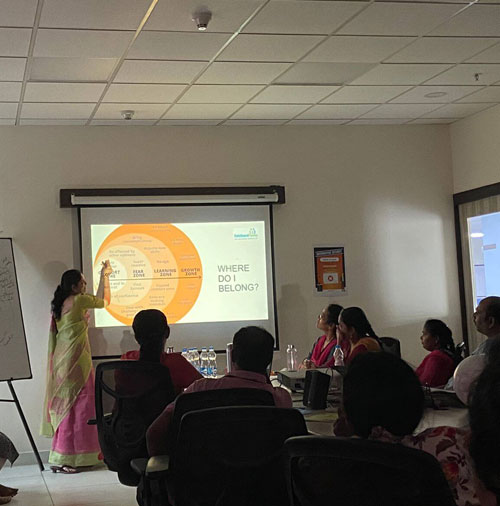 Slay the Villains and become your own HERO
Share your details & our team will get in touch with you